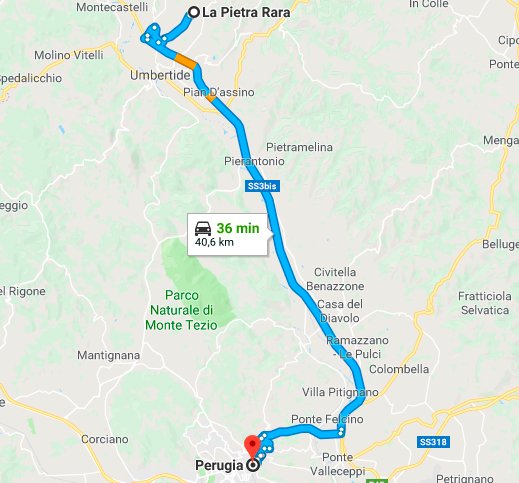 ( click on the map to enlarge it)
Perugia is famous for its chocolate but there is so much more.
There are many things to visit, here we list you only a few and many things you will discover by yourself walking through the streets of this beautiful city,
Piazza Italia, Piazza IV Novembre, Via Maestà delle Volte and the Morlacchi Theater, the medieval Aqueduct, the University for Foreigners and the Etruscan Arch, Piazza Danti, the Turreno Theater and the Etruscan Well, the St. Severo Church (with the frescoes by Raffaello and Perugino), etc. etc.
One day will not be enough to visit all of Perugia, just get organized and for 2/3 days travel the 40 kilometers that separate Perugia from La Pietra Rara.